Man guilty of murdering partner in night of 'dominatrix kinky sex'
Zachary Joel Dowling left his dead partner's body rotting for days
Source: Dailymail.co.uk.
UK – A man has pleaded guilty to the murder of his gay lover during a night of 'dominatrix kinky sex'.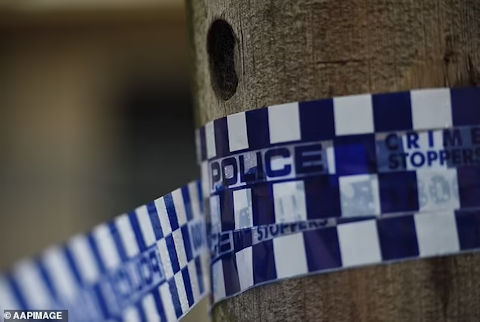 Zachary Joel Dowling killed his partner Brian O'Sullivan on June 29, 2021 at his unit in the Mayfield suburb of Newcastle, then left his body rotting there for four days.
Police facts tendered to Newcastle Local Court in NSW said Mr O'Sullivan, 63, died of 'asphyxiation most likely choking on dentures' which were forced 'down his throat' by Dowling, 35.
Mr O'Sullivan died between 5.33pm and 7.07pm that night, according to police forensics, the Daily Telegraph reported.
The forensics team said he was beaten so hard by Dowling that 'the victim's blood and hair were found on the walls of the bedroom'. 
The couple, who had been seeing each other 'on and off' since 2004, went to Dowling's home on June 29 and residents told police they heard 'loud sex'.
'I heard someone say stop it and then bang I heard someone say "give it to me harder" and then I would hear a forceful thump like a loud bang,' one resident said.
'Sounded like someone having loud rough sex,' said another.
After about 90 minutes it went quiet in the unit and Dowling was seen leaving on CCTV.
He didn't go back for two days and then left before again returning on July 3, police facts said. Residents had by then noticed a bad smell from the unit.
Dowling told a friend that 'Brian is dead, the body stinks and I don't want to be around it'.
He eventually agreed for the friend to call the police, who found the rotting body in his unit.
Dowling was arrested at Club Macquarie in the Argenton suburb of Lake Macquarie soon after.
Phone calls Dowling made from jail recorded him boasting about killing Mr O'Sullivan.
'That's what happens when the falsies fall down their throat,' he said, laughing, on one of the calls. 'It was fellatio, a fellatio act went wrong.'
Dowling is being held in Goulburn jail while awaiting a sentencing date to be set.