Source: Dailystar.co.uk.
UK – Kinky sex is often stereotyped in a certain way, but there are actually many benefits to it. You can even experience a state of euphoria when you get it right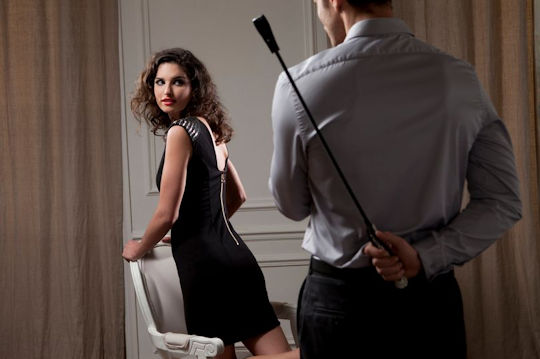 When people think of kinky sex their minds go to whips, handcuffs and latex outfits.
But even though these are things that come along with BDSM (bondage, discipline, dominance and submission, sadomasochism) play, it also has quite an intense psychological side.
You may not realise it but it can help to make people feel grounded, heal from past experiences and can even boost the intimacy between you and your partner.
Some people also approach kinky sex just as they would approach meditation, as it enables them to remove themselves from the perils of every day life.
Not to mention it gives them space to adopt a new persona, and a totally different mental space.
There's also a little thing called subspace, which people need to learn more about.
Subspace is basically an altered mental state that people enter when they take on a submissive role in BDSM.
People have said it's a bit like being in a trance, though the experience is different for each person.
Moushumi Ghose, MFT, a licensed sex therapist, told Men's Health: "The feeling may be one of euphoria, giddiness, [a] complete loss of feeling, dizziness, and incoherence."
It's often a state of being in total pleasure, and it can be very relaxing.
In order to enter the state, the domiant will set up a scene for the submissive to enable them to enjoy their desired BDSM activities – from impact play to bondage or whatever their partner likes.
People enter subspace due to the chemicals that our brain releases during BDSM play, which include dopamine, adrenaline and oxytocin.
They're known as the "feel good hormones" and they impact how people experience different sensations.
Another hormone released during these sorts of kinky activities is Cortisol – a hormone that works to manage your body's response to stress.
Back in 2008 studies revealed this hormone boosted when participants were involved in BSDM play.
How do you get into subspace?
It can actually happen during any sort of BDSM play, but you're more likely to get there with more highly intense forms of play.
This means it often happens when pain is inflicted, as it's a really intense sensation.
Having a really deep connection with your partner also makes it more likely, as it's all about being able to totally let go.
If you have a proper plan in place it makes things a little easier.
When people experience really intense feelings during BDSM play it results in dopamine being sent through the body, which leads to a sense of euphoria.
But – if you're exploring the world of kink – you need to know what subspace looks like so you know what to do if a person enters it.
The dominant partner should look out for certain things such as their submissive partner looking totally blissed out, peaceful or even if they're just a little silent.
They could also tell you what they usually feel like beforehand so you know what signs to look out for.
Is it safe?
Being in a state of subspace is totally fine, as long as your partner knows and respects your boundaries.
You should always talk about this before the play begins, as it's the key to a good experience.