Safety is the most important.
Source: Harpersbazaar.in.
INDIA – Every person has different preferences when it comes to sexual pleasure and fantasies. Some people love slow sex while others need a lot more adventure to get their juices flowing. Many people who seek novelty and thrill turn to BDSM (Bondage and Discipline, Dominance and Submission, Sadism and Masochism). It involves a wide range of activities and power dynamics, emphasising trust, communication, and mutual consent.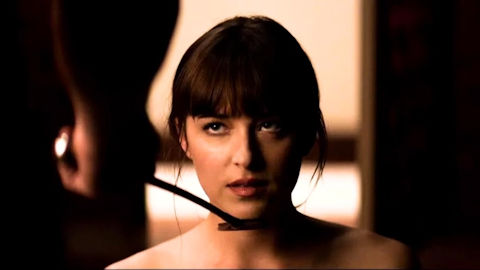 However, engaging in BDSM activities requires a comprehensive understanding of safety measures to ensure the physical and emotional well-being of all participants.
If you're looking to explore the world of BDSM, follow these safety rules for a positive experience. 
SEEK VERBAL CONSENT
Consent is the cornerstone of BDSM. All participants involved must give informed, enthusiastic, and ongoing consent before engaging in any activity. Also note that consent is not a one-time agreement; it must be present throughout the entire BDSM experience. Participants should continuously assess their comfort levels, monitor each other's reactions, and adapt accordingly. Be vigilant for non-verbal cues, such as changes in body language or facial expressions, to ensure everyone remains safe and consensual at all times.
ESTABLISH BOUNDARIES
Prior to any BDSM activity, engage in thorough negotiation with your partner(s). Discuss limits, preferences, and boundaries to ensure a mutually satisfying and safe experience. This includes establishing limits on physical actions, emotional triggers, and any pre-existing health conditions that may require consideration. 
DISCUSS SAFE WORDS
Safe words or signals are essential in BDSM to enable immediate communication and ensure safety. Choose a safe word that is easy to remember and unrelated to the play scenario. When a safe word is spoken or a signal is given, all activity should stop immediately, and everyone involved should check in to assess the situation.
USE TOOLS THAT ARE SAFE
 
When using equipment or restraints, prioritise safety. Invest in high-quality gear that is specifically designed for BDSM activities, ensuring it is durable, properly maintained, and free from defects. Learn the correct techniques for using equipment to minimise the risk of injury. Regularly inspect and clean your gear to ensure it remains safe for use. 
RESEARCH WELL
Engage in comprehensive research and education about BDSM practices, techniques, and safety measures. Understand the physical and emotional risks associated with different activities and learn how to mitigate them. Stay informed about first aid, CPR, and basic medical knowledge, especially if engaging in more intense forms of BDSM play.
NURTURE EMOTIONAL WELL-BEING
Aftercare is crucial for the emotional well-being of all participants after engaging in BDSM activities. It involves providing comfort, reassurance, and care to help individuals transition from the intense dynamics of play to a state of emotional stability. Discuss and plan for aftercare activities, such as cuddling, debriefing, or sharing a meal, to facilitate a positive and supportive experience for everyone involved.