Source: Dailymail.co.uk.
UK – Love Island's latest evictee Charlotte Sumner has revealed she worked as online dominatrix and declared she found the process 'empowering'.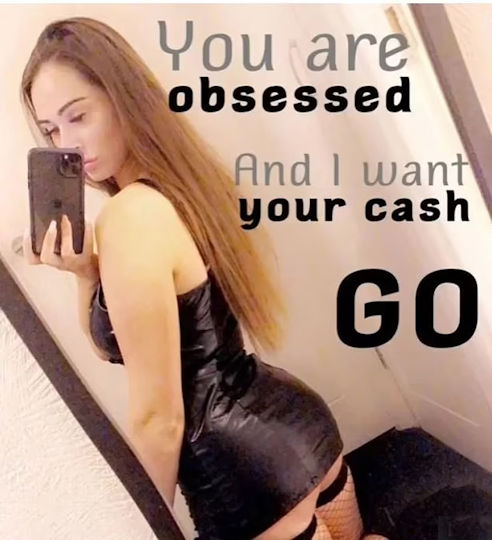 The stunner, 30, was said to be paid hundreds of pounds to 'humiliate men' and 'treat them like s***' The Sun reports, despite telling ITV bosses she was a dental nurse.
Working under the name 'Goddess Imogen' Charlotte would fulfil the fetishes of her online clients, with the publication reporting that one photo from her feed featured a man being hit in the genitals with a stiletto, however it is unclear if Charlotte was involved. 
A source said : 'Charlotte made out she was a dental nurse but in fact she was taking money off dirty old men as a dominatrix.
'She would get men to pay for her to go out in London — they throw money at her just for her to treat them like s***.
Charlotte said: 'There was always consent on both sides and was never any physical sexual activity, it was online fetishes.'
Based in Bournemouth the source went on to reveal that despite telling producers she was a dental nurse Charlotte hadn't worked in the field for 'years'.
She instead made her money through financial domination from willing men who are branded 'paypigs' – only to delete her profile ahead of her appearance on the show.
MailOnline have contacted Love Island for further comment.
It comes after Love Island viewers were left fuming as she and Andre become the latest singeltons to be booted from the villa on Friday.
The two fan favourites made their dramatic exit following the shocking results of the latest public vote, with fans gutted that BAME (Black, Asian and minority ethnic) hopefuls being shown the door and decreasing the show's diverse line-up.
The vote left boys Andre, Sammy, Zach vulnerable, alongside girls Charlotte, Leah and Catherine, with their fellow islanders left to make the final decision.
Following Andre's name being announced one viewer took to Twitter writing: 'The representation in the villa is going down week by week'.
Nepal raised Ruchee Gurung was dumped on Sunday after previously revealing how 'proud' and 'happy' she was to represent the Asian community.
The Islanders were all gathered round the firepit when Molly received a text saying: 'The public have been voting for their favourite boy and their favourite girl.
'Those with the fewest votes are at risk of being dumped from the island tonight.'
Following the news another viewer wrote: 'The producers did Andre dirty'.
And a third said: 'Andre being in the bottom 3 is the producers fault. He barely got any screen time you can literally count on one hand the number of times he's spoken this wk. Jess said he's a big personality in the villa but how are we supposed to know that when they barely show him'. 
While a fourth said: 'I can't believe my Andre has been dumped. It's so unfair he got zero screen time'.
Another echoed the statement saying: 'Andre should have never gone, maybe if you showed him for more than five seconds he would not be vulnerable'.
And someone else said about the vote: 'This isn't making sense' and 'I am so mad both Andre and Charlotte didn't deserve that!'.
In her exit interview Charlotte revealed she wasn't shocked when her fellow singeltons chose her to leave.
Saying: 'I didn't think the girls would send Catherine home because she was 'day dot'. I knew it would be between me and Leah, so I thought they'd save Leah because she had more of a connection.
Speaking about the backlash to her being on the show aged 30, she said: 'I just think don't settle. There's no rush. I'd rather take my time, be single, focus on myself and I want to meet my lifetime partner'.
'I don't want to meet someone and just be with them for a few years. 'Do you', don't put any pressure on it'.
Love Island continues Sunday at 9pm on ITV2 and ITVX