The model and actress said she was in high school when she worked as a dominatrix for six months, after seeing the position listed on Craigslist
Source: Themessenger.com.
USA – Before Julia Fox became a model and an actress, she doubled as a high schooler by day and dominatrix by night.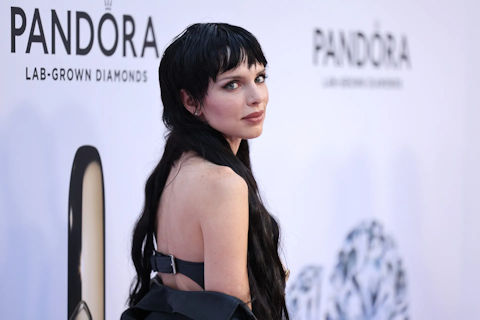 In her new memoir Down the Drain, which was released Tuesday, the Uncut Gems actress revealed she spotted a dominatrix ad on Craigslist. She was fascinated by the posting, which noted that sex was not a requirement, and applied. The next day, she started her new job, with her first client requesting she blow cigarette smoke into his mouth. One client also told her she has the "face of an angel."
Fox wrote that, at the time, she was a high school student, so she worked as a dominatrix in the evening, according to People magazine. During her six months on the job, she managed to save enough money to get a place with a friend in Manhattan's Meatpacking District.
Fox's time as a dominatrix isn't the only jaw-dropping revelation shared in her book. She also detailed her brief romance with Kanye West, including a time he offered to get her breasts done.
"We spend the day playing Uno and a game that involves highlighting positive words in the dictionary," Fox wrote, according to an excerpt published by The Guardian on Saturday.
That's when West told her, "I'll get you a boob job if you want," Fox — who dated the Grammy winner for a few weeks in early 2022 — wrote.
She immediately declined.
Things quickly came to a halt for her and West during a trip to Paris, when he told her that her friends were no longer invited on trips, and she told him he needs to stop bringing his friends as well. Fox wrote that West, who legally changed his name to Ye in 2021, then ghosted her. His assistant informed her that he was on a "month-long phone break."
The two "split up" not too long after that, according to Fox.