Source: NZherald.co.nz.
NEW ZEALAND – A gynaecologist who met a woman on a "sugar daddies" website, performed an STI test on her during a date while she was intoxicated, asked her to sign a contract consenting to bondage, and recorded himself performing sex acts on her at his clinic, has been suspended.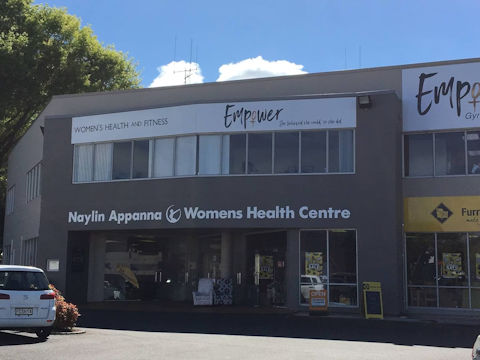 Hamilton doctor Naylin Appanna, who once moonlighted as a fetish ball organiser, also gave the woman a date rape drug for "pain".
Appanna had his registration suspended for three months by the Medical Council after a Health Practitioners Disciplinary Tribunal [HPDT] found him guilty of professional misconduct.
The tribunal upheld the charges against Appanna that he inappropriately blurred the boundaries between his personal and professional lives and his practice, by using his position and expertise as a specialist in connection with his personal sexual practices.
The tribunal said he did this by providing health services to the young woman at the same time as having sexual encounters with her.
But the victim told the Herald she thought Appanna would be struck off and was shocked at the short length of the suspension.
The complainant, another woman who reported Appanna's conduct on behalf of the victim, said a three-month suspension was a disappointing result after a three-year process and disproportionate to what she believed was "predatory behaviour".
By contrast, Appanna – who had credentials to work in parts of Australia – was immediately suspended there over the same case, and despite attempts by him to appeal to the Supreme Court of Victoria, he remains suspended in Australia.
In a decision dated November 21, the New Zealand tribunal said Appanna's conduct amounted to malpractice or negligence and he was suspended by the Medical Council of New Zealand on December 5.
The tribunal, which is separate from the Medical Council, decided the penalty after saying the conduct did not warrant cancellation of the doctor's registration.
It ordered him to pay $74,296 in costs and said if he returns to practice he must undergo supervision for one year including undertaking a review of his prescribing practices and his understanding of boundaries and his position of power as a doctor.
The Herald asked Appanna whether he planned to return to practice but he declined to comment.
The first date and the STI test
In May 2019 Appanna met the victim, referred to as Ms J, on an app called "Seeking Arrangement".
Ms J told the tribunal the app was an online platform where wealthy older men known as "sugar daddies" paid young women "sugar babies", to meet and spend time with them. It did not always involve sex.
Appanna's username on the app was "W_olf" and according to his profile he was looking for a "sub" to enter into a "dom-sub" relationship with him, where one partner is more dominant and powerful while the other partner submits.
On May 15, 2019, Appanna collected the 26-year-old from the bus stop near her home and they drove to a bar and restaurant.
During drinks at the restaurant Appanna, who is married, told Ms J he required everyone he had sexual contact with to have a sexually transmitted infection [STI] test.
He offered to pay for the test but said he was a gynaecologist and could do it now at his office if she wanted.
The purpose of the test, he told the Supreme Court of Victoria when trying to appeal his suspension in Australia, was to facilitate future unprotected sex.
"That said, it is not evident that he personally underwent such a test," the Court said in its decision released in October last year.
Ms J, who had been drinking wine, agreed to the test and they drove to the Women's Health Centre where Appanna's name appeared in large letters on the building.
According to Appanna's evidence to the Supreme Court, he says they went to his office in order to print a contract.
He told the Supreme Court he printed the contract and videoed Ms J "giving full consent to everything that she had agreed prior to us meeting".
However, the New Zealand decision said Ms J never signed the contract, which contained all the rules that Appanna expected of a "sub".
Alone at the office with Ms J, Appanna performed the STI test during which he "fingered" her in a sexual manner.
He then said he did not want to wait for the results and that they could always "take a pill" if she had any infections.
"Following that Dr Appanna tied Ms J to a chair next to the bed and then used vibrators on her for the purpose of achieving orgasm. He also performed oral sex on her.
He gave her $100 for food and took her home. On May 21 Appanna messaged Ms J to tell her the test result had come back clear. He never sent the results to her GP.
After the first encounter Appanna met Ms J on Wednesday nights at his office.
"While there they would have drinks and Dr Appanna would make videos of him using sex toys on her."
Ms J once performed oral sex on him but they never had sexual intercourse.
Appanna would film their sexual activity on a camera mounted to a tripod in his office and at the beginning of each recording he would get Ms J to state that she consented to the sexual acts he was doing.
This included spanking her with different objects and using sex toys on her.
After filming, Appanna would put the video on his work computer and re-watch it.
The date rape drug and the 'relationship'
The second date on May 22, 2019 involved sex toys and bondage, and was videoed. There was no more payment.
When Ms J complained of being sore, Appanna went to his medicine cupboard which contained Panadol, Ponstan, Tramadol and Midazolam.
He gave her 3.75mg of Midazolam, without a prescription, to make her pain "more tolerable", he said, despite acknowledging Midazolam was not a pain reliever and that when giving it to Ms J he described it as a "date rape drug", the Supreme Court decision said.
The Class C drug is a type of benzodiazepine and induces sleepiness. It was commonly used for sedation before medical procedures.
Ms J described Appanna's comment as having been "a scary thing to say to someone" and said she was "weirded out" by it and only took half of the Midazolam tablet at the clinic and the other half when she got home.
Appanna later sought to justify the supply of Midazolam as akin to the treatment of a "person close to you" in an acute or emergency situation, the Supreme Court decision said.
"That said, 'J' subsequently left the premises together with the applicant in an Uber, not an ambulance," the Court said.
On May 24 Appanna offered to refer Ms J to a pain specialist and obtained her permission to request her medical notes from Waikato Hospital.
In text messages with Ms J on the subject he wrote: "Anything for my new baby."
They met again on May 26 at the Women's Health Centre and afterward Appanna spoke with Ms J concerning her pain.
"He also says that he offered to refer her to a pain clinic on this occasion, which, he claims, was 'exactly what is suggested in the guidelines'," the Supreme Court said.
They met on two further occasions, on May 30 and June 5.
One of those times was at the health centre and the other appeared to have been at a restaurant and then a motel with another woman described by Appanna as his "partner".
Allegations and investigations
In June 2019 Appanna went to Australia to do locum work in a rural town.
He sent Ms J a photograph of a patient taken after a forceps delivery while she was still on the operating table with her legs in stirrups.
He told the Supreme Court he took the photograph "with full permission of the patient" and that he told the patient it was being taken to "send to a partner to show her what I had been doing".
On July 12 Ms J requested Appanna delete the videos of her. He declined, and offered to edit out the video so there was only audio left which Ms J was unhappy with.
In August 2019 Ms J went to the police about the videos. There was a suggestion – denied by Appanna – that he had threatened to release them.
Ms J told the Herald Appanna's behaviour set off alarm bells and when he refused to delete the videos she "panicked" and turned to a trusted person for help.
She said she believed he would use the videos against her. Ms J sought help from the Midland Sexual Health Support Services and the Medical Council was notified.
No charges were laid by police however the Medical Council launched a professional conduct committee [PCC] investigation in October that year, culminating in the charges of professional misconduct against Appanna.
Read more on: NZherald.co.nz.