Source: Dreadcentral.com.
JAPAN – Japanese director Koji Shiraishi is known for his strange and terrifying work within the found footage subgenre. From his masterpiece Noroi: The Curse to his more recent works like A Record of Sweet Murder, Shiraishi has a taste for cosmic horror from a first-person perspective. But now, Shiraishi is deviating from his normally scheduled programming to deliver a piece of queer, sex-positive found footage about embracing sexuality and living without shame. His new film Safe Word is a pseudo-documentary about BDSM, kink, and falling in love.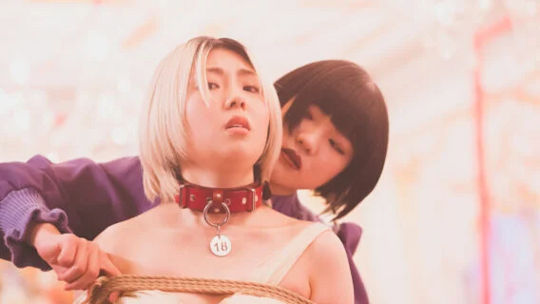 Safe Word is a Japanese pink film, which is essentially soft-core porn. Oftentimes they have lower budgets and lean into sexual themes without showing genitals or explicit and unsimulated sex. Safe Word specifically is part of the Roman Porno series. This series is the work of the famous Japanese studio Nikkatsu, which has been producing pink films for 50 years. Shiraishi's take is unapologetically queer and silly, reveling in sexuality but never taking it too seriously.
(more…)