If you like disobeying daddy, this one's for you.
Source: Mashable.com.
USA – Make me.
This is the trademark saying for brats. A "brat" is a delightfully disobedient sub within the Dom/sub dynamic in BDSM. "Brats enjoy questioning dominance, as well as like for dominance to be proven to them," says Emerson Karsh(opens in a new tab), a kink educator.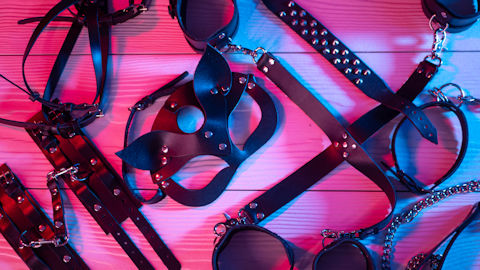 Why would you want to be a brat during sex? Why wouldn't you? Being cheeky, disobedient, and naughty is fun. It creates a sense of playfulness that is often missing in sex. Being a brat is a very fun way to engage with your submissive side, without being a stereotypical sub. Brats are mouthy, badly behaved, and keen on punishment.
In BDSM, not all submissions look the same. Playing with power dynamics gets very creative in the kink world. "Brats get great enjoyment from playing [a game of] cat and mouse, defying authority, and in turn receiving a 'punishment' from their Brat Tamer," explains Julieta Chiaramonte(opens in a new tab), a kink instructor and sex expert. 
(more…)