Source: Yourtango.com.
USA – Everyone has some hobby, whether it's big or small. While most of us are familiar with trading baseball cards, reading love novels, and knitting, very few people know about female masking, where hobbies turn into fetishes.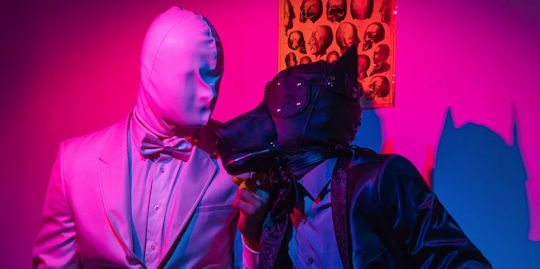 Thousands of people all over the world participate in this hobby, all of them men. Female masking essentially is where men dress up as latex dolls (usually older men). They wear a second skin accompanied by inflatable breasts, a full face and body mask, and a wig and latex costume.
A typical latex doll suit weighs between 5 to 10 kilos, and an entire outfit, depending on the accessories, can cost around 5,000 Euros. The latex persona is so time-consuming to put on and take off that the dolls will wear diapers if they need to go to the bathroom.
(more…)